August 31-September 2
Dulles Expo Center
Game
Board and card games, PC games, console games, arcade machines, and more.
Socialize
Meet up with new or old friends, talk gaming, show off cosplay, check out the exhibitors, and so much more!
Compete
Play in friendly tournaments on consoles, PCs, or even some TCGs.

These are the free to play (F2P) more 'casual' tournaments you can play in at GEXCon. There's no additional cost and you're playing for physical prizes not cash. No need to come with a full team, we can assign one for you.
Retro admirers and latest gen lovers will all be able to get their hands on these controllers. 
Want to see what all the hype is about? Use a HTC Vive or an Oculus Rift + Touch. Due to the number of attendees that LOVE this area, we've come up with a text messaging system that lets you know when you're next. No need to stand in line for hours and miss the rest of GEXCon.
Many people call it a LAN, we call it our BYOC area. Bring your own computer, hang out with friends, and attend an awesome comvention!
Skee-Ball, Mortal Combat, Marvel Super Heroes, Street Fighter, AND SOOO MANY MORE! Unlimited play – no tokens required.
Jump on one of our PCs, log into your Steam account, and play whatever you would like for 1 hour. We'll have plenty of games preloaded.
Take a stroll through all the booths and check out all the amazing merchandise and artwork our vendors have to offer.
Come show off all your hard work and talent. From beginners to experts we encourge everyone to show off your inner Samus.  AND you can even strut your stuff in our 4th Annual Cosplay Contest.
Rocket League
$1,000 Prize Pool Tournament!
Grab your teammates and enter into our Rocket League 3 vs. 3 Tournament. The tournament will be played on our PCs with 144Hz Monitors. Feel free to bring your own controller. More information coming soon! 
Rocket League
$1,000 Prize Pool Tournament!
Grab your teammates and enter into our Rocket League 3 vs. 3 Tournament.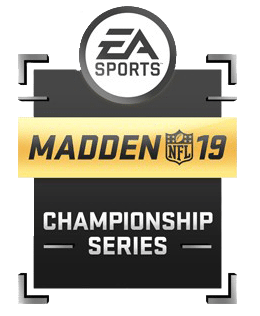 Madden NFL 19 MCS
Northeast Qualifier!
Cougar $10,000 CS:GO
D.C. Open
Win an spot in the $30,000 NSG Championship Event
Hotel Information
We are excited to let all of our attendees know we have worked with 2 local hotels.
Holiday Inn is giving everyone a discounted rate of $99 (+tax). This rate is available until July 29, 2018 DISCOUNT EXTENDED to August 19, 2018. After this date, rooms and rate cannot be guaranteed and will be based on demand and availability.
We also have a GEXCon deal with Fairfield Inn & Suites Dulles Airport Chantilly for a discounted rate of $69/$79 per night  (+tax).